Using the 1600 Experiment[1] dataset[2] and a set of custom made python scripts, we created a prototype data visualization platform that permits the user to navigate through the data and gives us a vision of the news network from January 1, 1600 to December 31, 1600.
Below are some screenshots that show different layers of data which can be combined to create custom views.
The orange icons below identify news hubs: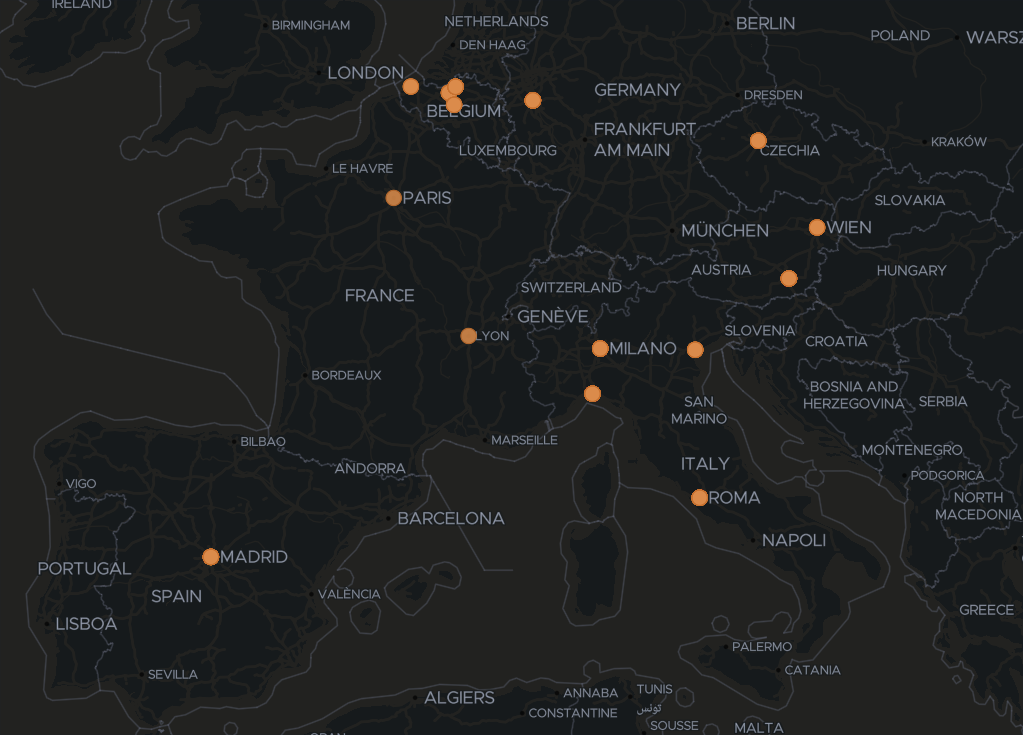 The green information icons identify each news coming from a place:

Lines that connect the news with the hubs (see below) create the news network. The thickness and colour of each line give us an idea of the number of news items coming from a single place: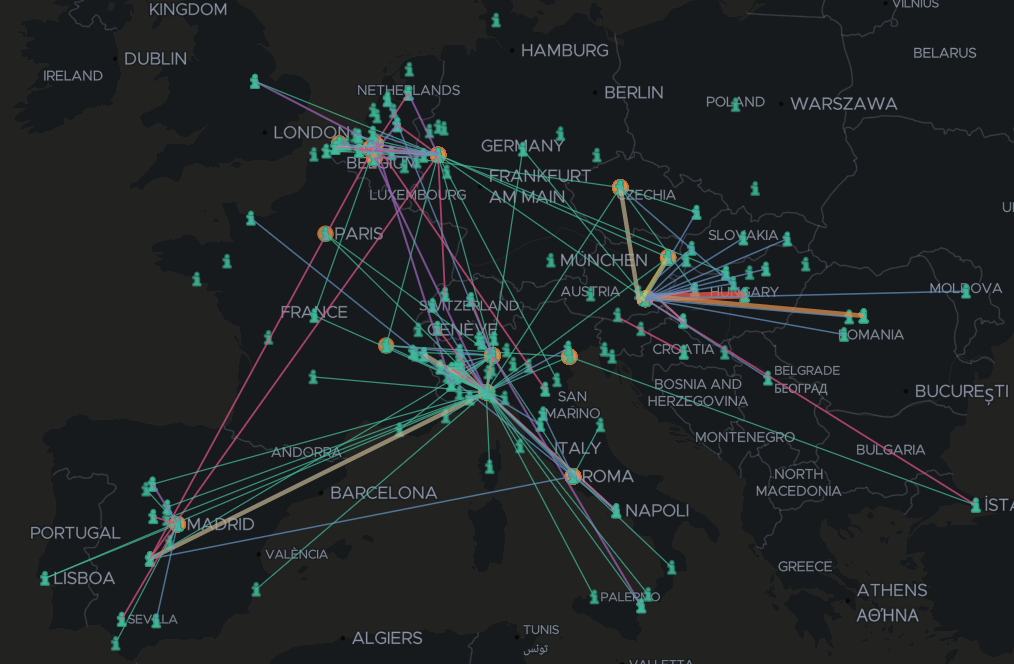 Below we show the heat-map of the news gathered by our newsletter writers during the 1600 year time span:
This visualization framework is a dynamic research environment where users can highlight a certain portion of the map by drawing a polygon directly on it to filter the data:
Each item on the map is clickable and yields different information. For example by selecting a single news item on the map, the user can see the news metadata and interactively click on metadata fields to get a further refinement of the data:
By clicking on the from.placeName "Nieuwpoort" the user can see the news about that place:
We believe that this tool will be of great use not only for the EURONEWS fellows but also for anyone interested in early modern newsletters and early modern history. By mapping the news network users can navigate this data from multiple points of view thus shedding light on how news networks evolve over time. Additionally, the news network map will also give users the opportunity to immediately catch the outliers which, on the one hand, will help us to find errors in our dataset; and on the other can highlight aspects which have not been detected though traditional research and which suggest new research trajectories.
The EURONEWS Avvisi Viz platform along with the XML dataset will be available to the general public soon.
Lorenzo Allori
[1] https://www.euronewsproject.org/2020/06/10/the-1600-experiment-preliminary-report/
[2] the 1600 experiment consists of a custom made XML corpus, created from querying the MIA portal (https://mia.medici.org)